Využíváme cookies
Tyto stránky používají cookies, které jsou nezbytné pro správné fungování webu a anonymní analýzu. K využití rozšířených možností pro optimalizaci a přizpůsobení obsahu podle Vašich zájmů potřebujeme Váš souhlas. Více informací naleznete
ZDE
Vision and History

How the pauper became an industrial king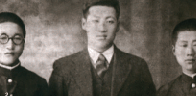 The life story of Korean Chung Ju -yung (1915-2001) sounds like a fairy tale. The oldest of eight children of a poor villager from the highland area in the north of Korea founded and built the Hyundai Group, one of the world\'s largest industrial group. But the road to the industrial Olymp was thorny and full of obstacles. He managed to overcome only because of his extraordinary entrepreneurial instinct, diligence and perseverance.
Chung Ju - Yung at the age of then had to get up at four in the morning to walk with his father on the field where he worked hard all day. Because this toil made only a modest livelihood for his large family he decided to change his life. He had dreams which were not able to be held in his native village. Therefore he wanted to run away and to work in the city. The city ment for him a world full of possibilities. His father was against his son \'s departure and carefully guarded him. Chung Ju-Yung succeeded to leave his family on the fourth try. Abut ten years he was gaining experience on construction sites, in the sugar rafinery or during the sale of grain that could be later used in the development of his magnificent business.
Bet on speed and quality

The year 1940 was a large and important turning point in his life and business career. When twenty-five year old Chung Ju-Yung founded the repair of automobiles. Becasue of his new approach - quick and quality repairs - the company soon attracted a lot of customers. And thanks to the small but famous garages young businessman later coope so well with Americans who helped liberate Korea from Japanese, that he was getting more and more contracts. In April 1946 the Hyundai name appeared for the first time on the corporate shield (in Korean it means modern). By this step an increasingly successful businessman meant to emphasize how the reconstruction of the war-torn Korea lies in his heart. Therefore a year later he founded another company - Hyundai Engineering and Constructing which was the most involved in the construction industry. Thus the the Hyundai Group foudnations were laid.
Inventiveness and ingenuity
Behind the multiplying Hyundai\'s success alway personally stood its founder, who could solve the knottiest situations. He also impressed the Americans by an incredibly short time he needed to built a residence for General Eisenhower. New contacts brought him major construction contract from the U.S. Army in Alaska or on the island of Guam.
Chung Ju-Yung won an interesting and lucrative order justbecause of the fulfillment of passwords that time is money. He always came up with an unconventional approach which was faster and cheaper than the one offered by competition. For example in Saudi Arabia his idea helped to convince the customer that Hyundai was chosen to build a port for a billion dollars. While the competitioner built the giant cranes, then disassembled them, transported to the customer and there assembling them again, the Koreans brought them assembled on a huge ships.
It has been recognized for its automobile production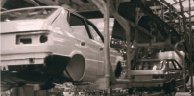 Hyundai Motor Company - today in the minds of many people the most famous feature of Hyundai company – was founded in 1966. Until then the cars to Korea were imported - mainly from Japan. That time only around 30,000 new cars per year were sold in the country. It was not effective for a local small production. All entrepreneurs wered discouraged from their intention to establish a car factory. When Chung Ju - Yung wanted to start he tried to connect with Ford who was looking for a partner in Korea to assembly their cars. Despite the promising initial meeting the "wedding " was not accomplished. The U.S. partner wanted in a joint enterprise significantly majore stake, which was not the philosophy of a very successful Korean businessman already.
But he was able to help himself. He went to Italy with the intention to bring as much information and experience and to see everything interesting - from car design to the organization of serial production. And he was extremely attentive student, because in 1976 the international market could see the first purely Korean Hyundai Pony car. Shortly thereafter Excel car rolled off the production lines. This car which was the first South Korean car got great acclaim in the U.S.. Then a successful " landing " in Europe followed, where the South Korean car factory in terms of sales growth is the most successful. Currently the separate company Hyundai Motor Company is working on more ambitious targets – to belong in 2010 to the five largest car factories worldwide.
He had the courage and he recognized the risk
Chung Ju - Yung was always able to find a new and promising type of business, which meant a further development of the Hyundai Group. The clearest example is the production of semiconductors, whose mastery is the world\'s benchmark industrial maturity. All professionals, including management group to plan his boss built in 1982 dismissively. But Chung Ju - Yung knew what he was doing. A Korean brand , thanks to his foresight managed over the next ten years to get the world\'s best. It is positively reflected back just in preparation for components of new cars.
Objective: To be a great
His youthful dream - to become a great entrepreneur - Chung Ju - yung fulfilled. In 2001 Hyundai Group was formed by three dozen companies currently operating as a completely separate companies. Only in South Korea employing 170,000 people. Their activities are very diverse. In addition the most famous car manufacturing for example, the construction of motorways and nuclear power plants, giant naval ships, electronics and semiconductor manufacturing, but also on ecological engineering products and equipment for space exploration .
Informality and respect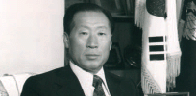 World\'s success could not be achieved without the brand Hyundai outstanding staff. Until his death at the ripe age of 85 years, Chung Ju - Yung took care personally about workforce development. He knew that his intentions can only take place with experts . He also strictly upholded the management principles of close links with the workers. He himself set the example and was not afraid to go to work with them or eat in the cafeteria. No manager according to him, could not elevate above the ordinary workers. He was personally checking the implementation of major contracts, he knew perfectly well the situation in the companies and could thus make informed decisions. Every day he was writing diligently and persistently the story of his success that sounds like a fairy tale.